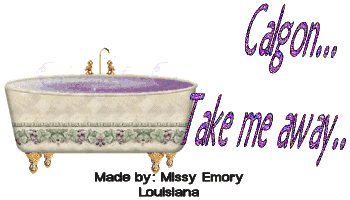 glitter-graphics.com
In need of a vacation....
Yes, it's me, and I am alive. Things have been really busy here, and I think it finally caught up with me today.

Have you ever had those days when you just feel "blah"? You're tired, everything ticks you off for no real reason and then the things you do have a reason to get mad about just make you want to crawl in bed and put the covers of your head?

Yep, I've been in a "funk." :-( Then, to top it off, I woke up before 5:00 am (not intentionally) and left the house at 7:10 am to take "Little Mark" to his Orthodontist appt, which is about 1 hour away. Problem? His appt. isn't until TOMORROW morning. He was the one that realized it, when we were 10 miles outside of town.

Yes, I desperately need a vacation. I'm not talking about a huge vacation to another country or the mountains or anything.... at this point my DREAM vacation would be JUST ME for 2 nights at a Holiday Inn Express (Or a Hawthorn Suite) and nothing to do except watch TV and sleep. Maybe I would bring a book. Then, I would not leave the hotel for
anything
. I'd enjoy the free breakfast, order pizza or chinese food to be delivered, and sit in a jaccuzi. Did I mention I want a jacuzzi in the room? I do. Oh, and the fridge

must

be stocked with sodas and chocolate.

I do not want to hear the words, laundry, school, dishes, cooking, cleaning, meetings, or responsibility the entire time I am away. Yeah.... it's a nice dream anyway....
Love,
Wendy Darling